Common habits that can wreak havoc on your plumbing in Schererville, IN and beyond?
The toilet is not a trashcan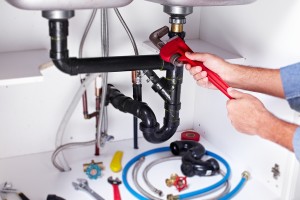 With all the advances in technology, many products have entered the market that claim to be flushable. For example, parents who are potty training love the "flushable" wipes that help small children learn how to wipe properly. There are several products that people believe they can flush: tampons, applicators, wipes, kitty litter, toilet bowl cleaners. Unfortunately, these items should not be flushed. They can join together to create major clogs down the line. They can also cause serious clogs in your property's plumbing that could cost hundreds of dollars to repair. To be safe, only flush toilet paper and human waste.
Not all plumbing problems have DIY solutions
While the leak under your sink may seem simple to repair, there is no way to tell if the water is coming from farther along the pipe. Attempting to do plumbing repairs yourself can often lead to more expensive repairs in the future. Also, several people later regret hiring a "handy-man" rather than a certified plumber. Certified plumbers carry insurance and have the training and expertise to complete the project correctly the first time. Don't waste your money; call Reichelt Plumbing today.
Do you know where your main water valve is?
During a plumbing emergency, the main water shut off valve is one of the most important things. Turning this valve to "off" as soon as possible will significantly reduce the cost of repairs. Failing to locate and operate this valve would allow massive amounts of water to pump into your home until it is turned off. Always know where this valve is located and be sure to test it regularly to ensure everyone in your home can operate it properly.
Leave-in toilet cleaners can damage your toilet.
Have you ever felt like you just couldn't catch a break? You just want something that will help make your life easier. Leave-in toilet cleaners make you believe they are there to help. Unfortunately, many are actually secretly hurting your toilet. Many of these products contain harsh chemicals that actually deteriorate various components of your toilet, which causes them to need repairs and replacements more frequently.
When was the last time you checked the rubber hoses?
Dishwashers and Washing machines are often neglected in terms of regular maintenance. For example, when was the last time you inspected the rubber hoses connecting the water supply? If you have not inspected them at least once a year, you should. Rubber hoses can wear out about every five years, and when they break, they can pour water all over your laundry room or garage floor and cause extensive damage. Call Reichelt Plumbing for a complete list of alternative options to consider when replacing your hoses.
Though this list is not comprehensive, these tips will help significantly reduce the damage caused by plumbing emergencies. At Reichelt Plumbing, we offer both residential plumbing services and commercial plumbing services. Locally owned and operated, we have been in business for over 25 years, and owe our longevity and success as a business to our unwavering commitment to satisfy all our customer demands in a timely fashion. Feel free to contact one of our friendly representatives with any questions or to schedule a plumbing maintenance inspection today!