Professional Sewer Pumps Ejector Pump Services Schererville, IN
If your current sewer system is not operating as efficiently as you'd like for it to, then you might need a new sewer pump. Here at Reichelt Plumbing, we not only want to provide our customers with the best plumbing system pumps, but we also want to make sure that we educate our customers in the process. Having the right sewer pump can make a big difference in the maintenance and performance of your sewer system.
He was professional, explained everything very well and did an awesome job.





"I needed the sewer rodded in my front yard because it was backed up. Within an hour, Sam showed up. He was professional, explained everything very well and did an awesome job. We've had this problem in the past and Sam was basically cleaning up what they left behind (A huge ball of roots). This was the first time we weren't left with an uneasy feeling about whether the job was really done right or not. We will definitely be using them for future plumbing services."
Call the Reichelt Plumbing team today at
(219) 322-4906
to schedule sewer pumps ejector pump service in Northwest Indiana & South Cook County In Illinois!
Different Types of Sewer Pumps
There are several different sewer pumps for you to choose from, each of which is essential in preventing floods, keeping your water pressure high, and increasing the overall aesthetic appeal of your home. Since you do not see your sewer pump, chances are that you don't give it very much thought. Some of the different kinds of sewer pipe include:
Expert Tips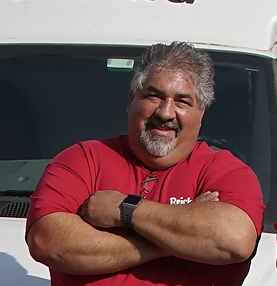 Maintaining your pumps is crucial for their longevity and optimal performance. Just like any other machinery, pumps require regular check-ups and maintenance. Ensure you clean the pump regularly, removing any debris or dirt that may hinder its efficiency. Additionally, inspect the pump's components for any signs of wear and tear, such as leaks or unusual noises. Don't forget to lubricate moving parts to reduce friction and prevent premature failure. Remember, a well-maintained pump will save you from costly repairs and downtime in the long run. Trust our experts in Northwest Indiana, to provide top-notch pump services and keep your equipment running smoothly.
• Ejector pumps
• Sump pumps
• Booster pumps
• Duplex pumps
Our technicians are well-experienced with servicing all manner of plumbing system pumps, so do not hesitate to reach out to us if you think that you might have a problem with yours.
Ejector Pump Services
Ejector pumps duplicate the effects of gravity and help water flow from below the plumping system and helps move waste water along the sewer system. If you ever catch a whiff of an offensive odor coming from your water or pipes, there's a chance that there might be something wrong with your ejector pump. We recommend giving us a call if you are remodeling your basement and are in need of a professional plumber for new plumbing installation. We can also take care of all of your sewer repair needs, even if they aren't related to your sewer pump.
For more information about plumbing system pumps, or if you would like to learn more about our sewer pump services in northwest Indiana and South Cook County, pick up the phone and call a Reichelt Plumbing representative today at
(219) 322-4906
or
contact us online
.