Best Plumbing, Drain Cleaning & Water Heater Services in Homewood, IL
Our Homewood Plumbers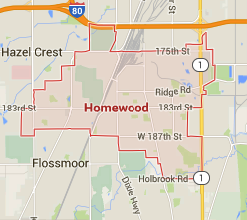 The Reichelt name is your most trusted local Illinois plumber, and we are here to help you and your family in any way that we can. Your satisfaction, safety, and comfort are important to us. You will not be disappointed with our plumbing services; we are the most hardworking, skilled and trustworthy local plumbers in the Northwest Indiana and South Cook County, Illinois areas. Our company specializes in site utilities, new residential construction, and new commercial construction, as well as service on existing homes and businesses. We service all of Northwest Indiana, as well as South Cook County in Illinois, with emergency service available.
Service We Provide in Homewood, IL
Water Heater Installation, Repair and Maintenance
Tankless Water Heater Installation, Repair and Maintenance
Water Line Repair and Installations
Remodeling
Frozen Pipes
PEX Piping
Drain Cleaning
Sump Pump
Homewood, Illinois, Commercial Plumbing Construction
At Reichelt, commercial plumbing plays a prominent role in the Northwest Indiana and South Cook County, Illinois, areas. As we continue to strengthen our distinguished reputation, our ultramodern, state-of-the-art equipment and methods prove to be among those leading in the plumbing industry. We guarantee the utmost quality with all of our work and offer fair, honest pricing on all commercial plumbing jobs. Do your commercial property a favor and align your name with ours.
Homewood, Illinois, Plumbing Technicians
Reichelt Plumbing is a pioneer plumbing company that has been successfully established and serving the local community with excellence since 1986. Since day one, we have worked our hardest to ensure customer satisfaction and to fulfill the needs of our clients. Your satisfaction is what we strive for and achieve. We guarantee the utmost quality with all of our work by offering fair, honest pricing on all residential plumbing jobs. We have the cutting edge, top-of-the-line equipment, experience, and expertise to fix your residential plumbing problems quickly and with minimal interruption to you or your family.
Sump Pump Installation
Sump pumps are an important appliance to solve many basement leaking and flooding issues. Many sump pumps are hard-wired into your home's electrical system, though some can be plugged into an outlet. At Reichelt Plumbing, we are proud to provide our neighbors and customers in the Homewood area with quality sump pump installation services and repairs.
Water Heater Installation
If your water heater isn't meeting your standards, it could be in need of repair or replacement. Our team of professionals are experienced in water heater installation, servicing, and maintenance. When you trust in Reichelt, you receive the highest quality service from water heater specialists that work quickly and efficiently to get your home's water heater running up to speed in no time.
Fire Damage Repair Services
When you experience a fire in your home or business, it can be more than overwhelming on a material level. We understand that emotional turmoil fire damage can cause, and we're here to help. Our local team is uniquely trained in fire damage repair services – from inspecting and estimating damage for insurance purposes, to repairing and replacing damaged plumbing or water heaters, and even disposing of irreparable items. If you need help after a fire, call us as soon as possible so we can help ease your burdens.
Professional Drain Cleaning Service
Cleaning your drains is a task many forget about until it's too late. A clogged or corroded drain is more than just an annoyance – it can also lead to larger problems within your plumbing system. Reichelt offers professional drain cleaning services in the Homewood area to prevent common plumbing mishaps from happening and resolve small clogs before they grow into a big hassle. Give us a call today to schedule your drain cleaning service!
Sewer & Water Line Inspection Service
A broken sewer or water line is a daunting dilemma. Please don't try to D.I.Y your way back to normal! Reichelt Plumbing employs a team of expertly trained technicians to provide the highest quality sewer & water line inspection services in Homewood and the surrounding areas. Whether you need simple inspection to troubleshoot a problem, repairs done on cracked or faulty pipes, or an entirely new system installed, we have the tools and expertise for the job. If you find yourself struggling with your sewer or water lines, don't delay. Give us a call as soon as possible for an appointment.
Emergency Plumbing Services
Responsible homeowners in Homewood, IL trust Reichelt Plumbing when it comes to handling emergency plumbing services. There are times when important parts of your plumbing may unexpectedly fail. Whether a pipe suddenly bursts or your hot water heater stops working without warning, plumbing emergencies happen. If it happens to you, it's important to control the situation as quickly as possible. That is why our team of professionals at Reichelt Plumbing are available 24/7 to handle your emergency plumbing requests. If you're in Homewood, IL and need reliable emergency plumbing services done fast, don't worry and call Reichelt Plumbing directly for fast and reliable emergency plumbing.
Tankless Water Heater Installation
Homeowners trust Reichelt Plumbing for tankless water heater installation in Homewood, IL. Are your hot showers getting cold faster than they used to? You might want to consider installing a tankless water heater in your home. Water from a tankless water heater is instantly brought to your desired temperature, so you won't ever run out of hot water again. In addition to having a longer lifespan than traditional water heaters, tankless water heaters are more energy efficient than traditional water heaters, which means they can be better for both the environment and your wallet if they are properly maintained. Install a tankless water heater today and enjoy endless hot water for the whole family. Serving Homewood, IL call the tankless water heater installation experts at Reichelt Plumbing today and schedule an Get a tankless water heater installation appointment with one of our professionals today.
Garbage Disposal Installation
If you're considering a garbage disposal installation in your Homewood IL home, we'd like the share the process that most often accompanies this kind of installation.
Turn off the electrical power to the garbage disposal; use a tester to ensure power is off.
Disconnect the electrical cable from the underside of the disposal.
Unbolt the drainpipe from the side of disposal.
Loosen locking ring and remove the old disposal.
Unscrew the mounting ring from the underside of the sink.
Remove the locking ring with a screwdriver.
Push out the sink flange from the drain hole in the sink; clean away old putty.
Apply a bead of plumber's putty around sink flange, then set it in the drain hole.
Re-attach mounting ring to the underside of the sink; tighten the screws.
Remove excess putty from around the top of sink flange.
Reconnect the electrical cable to the disposal.
Attach the disposal to locking ring; tighten with screwdriver
Connect the tailpiece and rubber gasket for the drain line to the disposal.
If you have problems with these steps or have questions along the way, feel free to give our disposal installation experts a call to learn more.
Leaky Faucet in Homewood, IL
If you're looking to try and repair a leaky faucet in your Homewood IL home, we at Reichelt Plumbing wanted to put together some steps to help you out.
Turn off the water and remove the handle
Remove the bonnet, and ball, and cam assembly
Remove the springs
Remove the O-rings and diverter
Replace O-rings and reassemble
Attach the spout
If you have questions about any of these steps or you're still having problems, give our experienced and trained technicians a call. We'll be happy to help.
Bathroom Sink Plumbing
If you're experiencing problems with the bathroom sink in your Homewood IL home or business, then the experienced professionals at Reichelt Plumbing are here to help. Whether you're dealing with a dripping faucet, a leaky pipe, water pressure problems, or something else, we have the experience and the resources to handle the job. Feel free to ask us whatever questions you have and cover whatever concerns are on your mind. We know that your time and money are important to you.
About Homewood, IL
In 1834, settlers James and Sally Hart came to the area, followed by many Dutch and German immigrants in 1839. As railroad stations and medical practices were established in the area, Homewood began to grow successfully. In the 1870s, the several country clubs attracted those who wanted to get away from the city. With the new rush of wealthy visitors, a station had to be built specifically for them, and soon these wealthy families began building permanent and summer homes. At the beginning of the 20th century, the school began to grow, as well as provide entertainment to the town with play festivals, spelling bees, and box socials. After the Depression, Homewood residents tore down many of the old buildings to build new businesses, including a theatre. In the 1970s and '80s, retail business began to boom in the area as several chain stores were brought in. Since the '80s, the town has also held a Fine Art Fair every June.
For more information about our plumbing company or to schedule service, call or contact us online. We serve the entire Homewood, IL 60430.