Local Calumet City, IL Plumbing Experts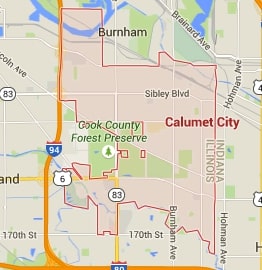 The Reichelt name is your most trusted local Illinois plumber, and we are here to help you and your family in any way that we can. Your satisfaction, safety, and comfort are important to us. You will not be disappointed with our plumbing services; we are the most hard working, skilled and trustworthy local plumbers in the Northwest Indiana and South Cook County Illinois areas. Our company specializes in site utilities, new residential construction, new commercial construction as well as service to existing homes and businesses. We service all of Northwest Indiana as well as South Cook County in Illinois with  emergency service available.
Service We Provide in Calumet City, IL
Sewer Cleaning and Replacement
Water Line Repair and Installations
Remodeling
Frozen Pipes
PEX Piping
Accessible Living
Drain Cleaning
Sump Pump
Calumet City Illinois Commercial Plumbing Construction
At Reichelt, commercial plumbing plays a prominent role in the Northwest Indiana and South Cook County Illinois areas. As we continue to strengthen our distinguished reputation, our ultramodern, state-of-the-art equipment and methods prove to be among those leading in the plumbing industry. We guarantee the utmost quality with all of our work and offer fair, honest pricing on all commercial plumbing jobs. Do your commercial property a favor and align your name with ours; we are the most hard working, skilled and trustworthy local plumbers in the Northwest Indiana and South Cook County Illinois areas.
Calumet City Illinois Plumbing Technicians
Reichelt Plumbing is a pioneer plumbing company that has been successfully established and serving the local community with excellence since 1986. Since day one, we have worked our hardest to ensure customer satisfaction and to fulfill the needs of our clients. Your satisfaction is what we strive for, and achieve. We guarantee the utmost quality with all of our work by offering fair, honest pricing on all residential plumbing jobs. We have the cutting edge, top-of-the-line equipment, experience, and expertise to fix your residential plumbing problems quickly and with minimal interruption to you or your family.
Plumbing Leak Repair
If you need a leak in your plumbing repaired in Calumet City, looks no further than Reichelt Plumbing. Our trained professionals have years of experience serving the area and we put the needs of our clients first. So if you've noticed any of these signs of a possible leak, give us a call
Toilet running continually
Water meter running high
Stains on your ceilings, walls, floors
Standing water in your home or puddles in the yard
Our trained professionals take your time seriously. We'll schedule a service time that works for you and arrive prepared and ready to repair your plumbing leak.
Emergency Plumbing Services

For 25+ years, our plumbing technicians have been unclogging drains, repairing burst pipes, and fixing broken sump pumps across Calumet City – and we're ready to help you! The moment you call us, we'll dispatch our highly-trained Calumet City plumbers to your home or business with all the tools and techniques required to get your plumbing system back in tiptop shape. We'll also provide an honest quote with flat-rate pricing up front, so you know what to expect. So if you ever experience an emergency – and we hope you never do – call the team at Reichelt Plumbing.
Water Line Repair Services

A broken water main can be devastating, causing thousands of dollars of damage. If this ever happens at your Calumet City home or business, you need to call a professional plumbing company like Reichelt Plumbing that has years of experience with water line repairs. That's because water main repairs require specialized training – and a team of our Calumet City plumbers know the ins and outs of water line repair and installation. They know the state regulations, how to prevent water contamination, and how to work with many types of plumbing systems, from PEX to copper water lines. We also know that water lines are the sole responsibility of the home or business owner, and can cost most than $2,500 to replace.
For that reason, we will work with you and your budget and provide a full quote before we begin. We have served our community for more than 25 years and satisfying our customers is always our #1 priority. Call us if you ever need us – we're always ready to help.
Drain Cleaning Services
Did you know that keeping your drains clean will not only prevent messy clogs and backups, but also prolong the life of your plumbing system? Our Calumet City plumbers use the most advanced tools and techniques – like hydro jets and pipeline video cameras – to keep your drains free and clear, from your kitchen sink all the way down to your sewer line. Whether you need us to inspect your drains and lines as a preventive maintenance service call, or you've experienced a plumbing emergency like a backed up toilet, we'll be there ASAP with a fully-loaded truck and highly-trained plumbing technicians. No matter how bad your drains are, they're no match for the team at Reichelt Plumbing.
Water Heater Installation
Homeowners in Calumet City, IL trust Reichelt Plumbing for their water heater installation needs. If you need a new water heater, Reichelt Plumbing has the knowledge and expertise to advise you regarding the best options for your home. Having hot water is vital, and being able to have your hot water heater installed quickly is important as well. Reichelt Plumbing should be your first call when you need a new water heater or if you sense an issue with your existing water heater. If you are currently searching for a new water heater, you know that you have many choices, including whether or not a tank or tankless option is right for you. At Reichelt Plumbing, our team of water heater installation experts will guide you in the right direction and help you choose the best option for your home. Call Reichelt Plumbing today for your water heater installation!
Sump Pump Installation & Repair in Calumet, IL
Reichelt Plumbing, your trusted plumbing experts serving Calumet, IL, provide comprehensive sump pump installation and repair services to safeguard your property against flooding and water damage. With our commitment to excellence and over 25 years of industry experience, we are your go-to choice for sump pump solutions.
A sump pump is your first line of defense against basement flooding and water intrusion, making it essential to have a reliable system in place. Whether you need a new sump pump installed to protect your home or your existing one requires repair, our skilled technicians are ready to assist.
Reichelt Plumbing's licensed, bonded, and insured professionals offer efficient sump pump installations and timely repairs to ensure your property remains dry, even during the heaviest rains. We understand the unique needs of Calumet residents and are dedicated to providing tailored solutions that fit your requirements and budget.
Protect your home from potential water damage with the expertise of Reichelt Plumbing. Contact us at [phone] to schedule your sump pump service in Calumet, IL.
About Calumet City
Calumet City, under the name of West Hammond, had the largest percentage of its population per capita enlisted in WWI than any other city in the nation, even though most of its residents were German. In 1922 a plaque was dedicated to those serving in the war and put on display at West Hammond's Memorial Park. In 1919, however, the town began to make a new reputation for itself as the original "Sin City". The onset of prohibition drew gambling and speakeasies to the area. Once these places turned into lawful nightclubs many of Chicago's organized criminals began to frequent them including Al Capone who had a getaway house within Calumet City. Today Calumet City can be seen in major films, music videos, and heard referenced in films and music as well. In fact, the well-known Smiley Towers are shown in the film Natural Born Killers as well as the music video based on the movie, done by Nine Inch Nails.
For more information about our plumbing company or to schedule service call  or contact us online. We serve entire Calumet City, IL 60409, 60633.