Local Lowell, IN Plumbing Experts
Best Plumbers for Lowell, IN Homeowners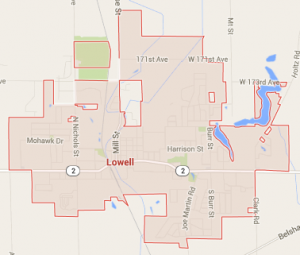 The Reichelt name is your most trusted local Indiana plumber, and we are here to help you and your family in any way that we can. Your satisfaction, safety, and comfort are important to us. You will not be disappointed with our plumbing services; we are the most hard working, skilled and trustworthy local plumbers in the Northwest Indiana and South Cook County Illinois areas. Our company specializes in site utilities, new residential construction, new commercial construction as well as service on existing homes and businesses. We service all of Northwest Indiana as well as South Cook County in Illinois with emergency service available.
Service We Provide in Lowell, IN
Water Heater Installation, Repair and Maintenance
Remodeling
Frozen Pipes
PEX Piping
Sump Pump
Repiping & Pipe Repair
Lowell Indiana Commercial Plumbing Construction
At Reichelt, commercial plumbing plays a prominent role in the Northwest Indiana and South Cook County Illinois areas. As we continue to strengthen our distinguished reputation, our ultramodern, state-of-the-art equipment and methods prove to be among those leading in the plumbing industry. We guarantee the utmost quality with all of our work and offer fair, honest pricing on all commercial plumbing jobs. Do your commercial property a favor and align your name with ours; we are the most hard working, skilled and trustworthy local plumbers in the Northwest Indiana and South Cook County Illinois areas.
Lowell Indiana Plumbing Technicians
Reichelt Plumbing is a pioneer plumbing company that has been successfully established and serving the local community with excellence since 1986. Since day one, we have worked our hardest to ensure customer satisfaction and to fulfill the needs of our clients. Your satisfaction is what we strive for, and achieve. We guarantee the utmost quality with all of our work by offering fair, honest pricing on all residential plumbing jobs. We have the cutting edge, top-of-the-line equipment, experience, and expertise to fix your residential plumbing problems quickly and with minimal interruption to you or your family.
Sump Pump Installation
A properly functioning sump pump is critical in keeping your home dry. Sump pumps are especially important in times of severe weather. Our talented team is highly skilled in sump pump installation from start to finish, ensuring you receive quality service you can depend on. During sump pump installation, our local Lowell area plumbers will walk you through the process and answer any questions you might have. Give us a call today to schedule your appointment.
Water Heater Installation
Water heaters are one of the most common installations we provide. The saying rings true that you don't know what you have until it's gone – especially when you're faced with an improperly functioning water heater system. If you find your water heater leaking or having trouble staying lit, give Reichelt Plumbing a call. Our local team of water heater specialists will work quickly to install a new water heater when necessary, leaving you with peace of mind and the comforts of home you deserve.
Fire Damage Repair Services
Fire damage is catastrophic in more ways than one. Along with the loss of material items, the emotional damage that comes as a result of a fire is extremely difficult. At Reichelt Plumbing, we are more than just a team of plumbers. We are your neighbors. And we are proud to serve the Lowell area with fire damage repair services to restore your home or business. We work with you to thoroughly inspect the damage, repair plumbing pipes and water heaters as necessary, and so much more. In the event of fire damage, please give us a call.
Repiping & Pipe Repair Services
There are many factors that lead to the need for repiping and pipe repair services. Lucky for you, our team is experienced in all of them. We provide repiping services in the Lowell area for damage caused by leaking or burst pipes, frozen pipes, corrosion, and more. If you are in need of pipe repair or complete repiping services, our team of talented plumbers is available around the clock.
Storm Sewer Installation Services
Reichelt Plumbing is proud to provide site utility construction. Our plumbing technicians have the ability and experience to effectively install storm sewers to prevent flood damage to buildings and roads. These storm sewer installation services are available to our neighbors in the Lowell area for both residential and commercial properties. If you have questions about storm sewer installation, don't hesitate to give us a call today.
Emergency Plumber
Are you having problems with your Lowell home or commercial plumbing? Are you facing a plumbing situation that needs to be handled ASAP? Then you need an emergency plumber. While there are all kinds of plumbing emergencies, the three we see most often are:
Smell of sewage
Recurring blockage in your drain or pipes
A climbing water bill
Don't make the mistake of underestimating just how expensive water damage can be. Seemingly minor issues such a small leak will not only increase your monthly bills, but they can also lead to mold, mildew, damaged property, and infestations. So if you have a plumbing emergency, call Reichelt Plumbing.
Plumbing Leak Repair
If you're looking for a Lowell plumbing leak repair company, give us a call at Reichelt Plumbing. We've been servicing the area for years, and we got out of our way to make sure you and your family endure the least amount of inconvenience. Our trained technicians arrived on time and equipped with everything needed to handle your plumbing leak. Whether it's small or the situation is bigger than expected, Reichelt Plumbing is the local company to trust.
About Lowell, IN
The first house in Lowell was a log cabin built by Samuel Halsted. IN 1852 Lowell was incorporated by Melvin A Halsted. Melvin's house was the first brick house in the county. He decided to build it based on a deposit of clay appropriate for brick making in the area. His house is now a museum. In 2003, the Lowell Commercial Historic District was listed on the National Register of Historic Listings. The town boasts a bed and breakfast as well as many antique, jewelry, and gift shops that have become popular tourist attractions. Lowell also has a conservatory for star gazing.
For more information about our plumbing company or to schedule service call (219) 322-4906 or contact us online. We serve the entire Lowell, IN 46356.