Construction Site Plumbing Solutions in South Cook County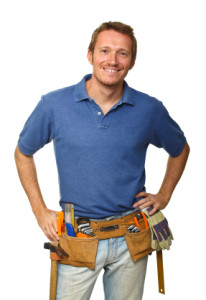 When you are working on a construction site, you know how important it is to work with people you can trust. Tasks need to be completed on time or the entire project could fall behind. Reichelt Plumbing knows what it takes to be successful and will strive to provide top-quality with each and every client. Our licensed plumbers have extensive experience with commercial plumbing projects and are completely prepared to jump on board with your South Cook County commercial project.
Why You Need a Commercial Plumber
The differences between residential and commercial plumbing are notable. When it comes to residential plumbing, only a few people are relying on the amenities in a home. With large commercial construction sites, you are building the infrastructure to support hundreds or thousands of people. You need the peace of mind that you are hiring a company that can do the job right the first time around.
Don't Trust Just Anyone
When you are looking for a plumber to help with your construction site, it is important that you call the experts at Reichelt Plumbing as soon as possible. We look at each construction site as a blank canvas that we can build the best plumbing infrastructure from the ground up. Let us know your budget and we are happy to work with you to make your construction project a big success.
Give Us a Call
Our team of plumbers is available to work on your construction site. Give Reichelt Plumbing a call today for pricing and availability. After you hire us for your  construction site, you can rest assured that you have hired the best plumbers possible.
For more information about our construction site plumbing solutions in South Cook County, contact Reichelt Plumbing. Call (219) 322-4906 to schedule your appointment with us today!