Low Water Pressure? First Steps Toward a Solution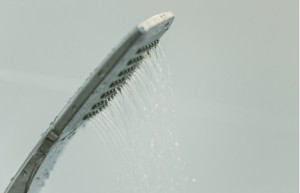 Unexpected low water pressure can be frustrating and concerning for homeowners. If you have low water pressure, take these actions to rectify the problem before you call in the plumbers:
Look at a segment of the pipe to determine if there is a lot of dirt inside it, as sand and other types of sediment can clog up your water pipes. If this is the case, plumbing chemicals that break down and flush the debris will likely solve the problem.
Examine the pipes and determine if they are rusty-looking. Corrosion in pipes often accumulates over the years, leading to a diminished flow. There is no quick and easy fix for this, so you may need to replace the pipes. The good news is that you shouldn't have to replace them more than once during your time in the home.
Find out if you have any leaks. To do this, turn off the water flow completely and record numbers shown on the meter. In a few hours, check again to see if there is a change in the meter reading. If your water usage has increased, you probably have a leak and will need to call in a professional plumber to repair the pipes.
Buy an inexpensive pressure gauge and evaluate the amount of pressure in the pipes. Pressure is usually between 40 and 85.
Water softeners can also cause low water pressure. Try replacing the water softener equipment to see if the issue is resolved.
After following the above instructions, if you find that there's still not enough water pressure, you may need to call in a plumber. If you decide to call a professional plumber, contact Reichelt Plumbing Company.
Reichelt Plumbing does both residential plumbing and commercial plumbing, so you can rely on us for all your plumbing repairs.
Source
Resources:
https://www.reicheltplumbing.com/
https://www.angieslist.com/articles/what-causes-low-water-pressure-my-house.htm