The Significance of Reliable and Fast Plumbing Services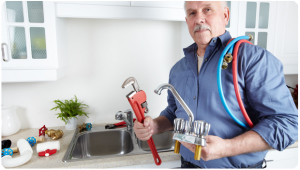 When you have a plumbing issue at your home or business, you don't need someone next Tuesday between 12 and 8pm—you need someone right away! The team at Reichelt Plumbing understands the significance of reliable and fast plumbing services. Once you give our office a call, we will have one of our experienced plumbers out to assist you as soon as possible. Here are a few benefits to having a dependable emergency plumber just a phone call away.
Keep Business Running as Usual
When you are a business that relies on your plumbing in order to run day-to-day operations, a leak or clog can cause everything to come to a standstill. In any industry, time is money! Plumbing problems can start costing you money by the minute while you are unable to operate. When you have a fast, quality plumber on your side, we can get you back up and running in no time.
Less Damage, Less Stress
Nothing is more nerve-wracking than experiencing a severe leak and being unable to do anything about it until the plumber arrives. Your home or property may be experiencing water damage the longer the moisture is present. With fast plumbing repair, the water damage can be lessened and you can begin to clean up and get things back to normal once again.
Why Reichelt Plumbing?
We have been in business for more than 25 years serving the local community. You can't be around for that long without having dedication and exceptional customer service. We take pride in the response speed of our plumbing team and the level of the work we complete. If you have a plumbing problem, think Reichelt!
If you have a leak or clog that needs fast attention, contact Reichelt Plumbing. Call (219) 322-4906. We are happy to assist you with any residential or commercial plumbing issue you may have.