What Should You Do When Your Garbage Disposal Stops Working?
A lot of things can go wrong with garbage disposal. But troubleshooting the power supply, testing the impellers and blades, and checking for leaks should enable you to fix the garbage disposal yourself in most cases.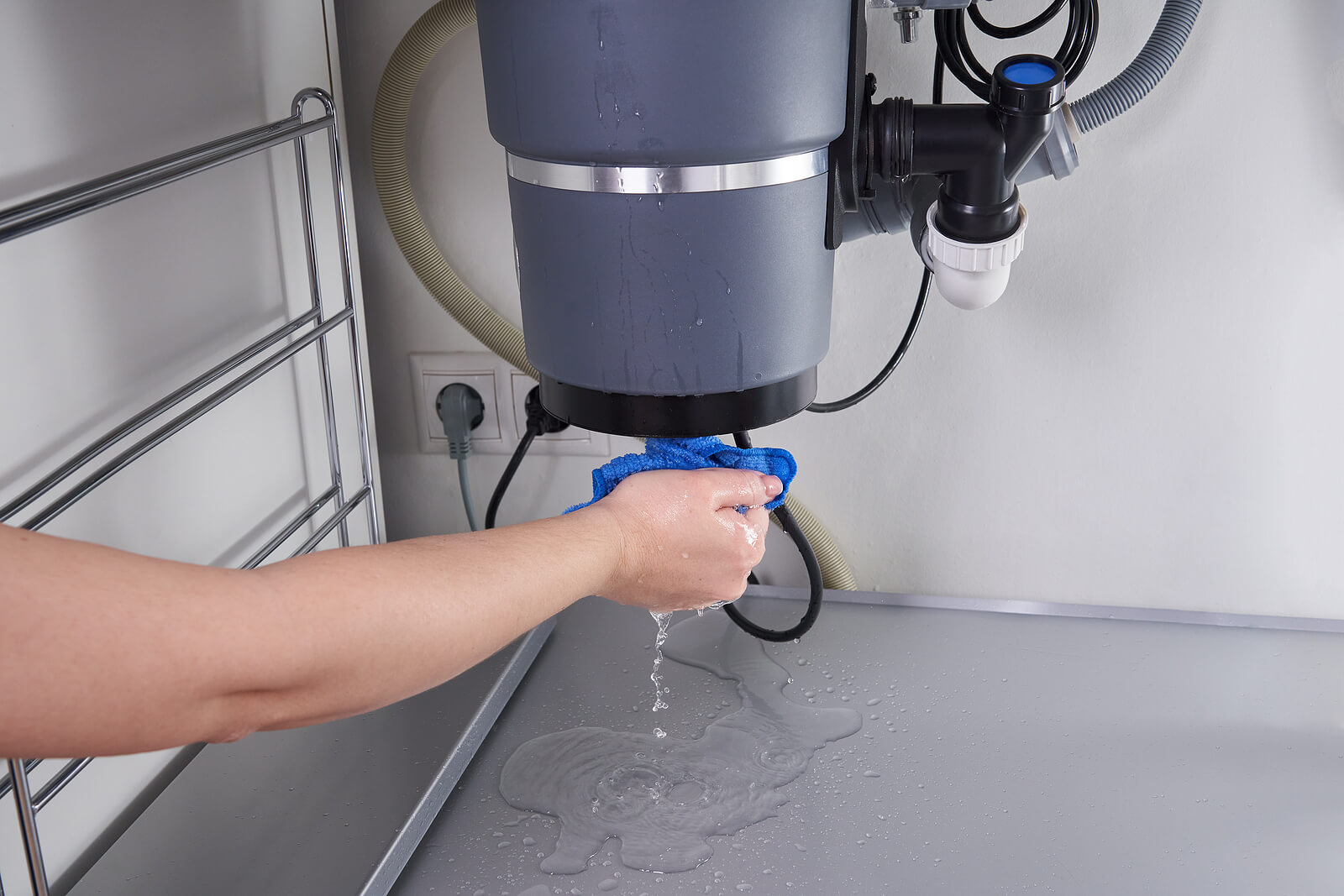 Electricity Issues with Garbage Disposals
The first thing to consider is whether your disposal turns on at all when you flip the switch. If there is no reaction, then you need to check the electrical connection to the device. Your unit should have a small, red reset button, which you should press and hold down while the switch to the disposal is off. Then, turn it back on again.
If that fails, see if the circuit breaker supplying power to your kitchen or specifically to the disposal unit is tripped. If your unit is not hard-wired to your home, then you can try plugging something into the same wall outlet as your disposal to check if it is live.
However, if your garbage disposal has a low hum or burning smell when you flip the switch, then your unit's wiring is likely the issue. You should disconnect the disposal immediately and call one of our expert plumbers to take a look at the disposal unit.
Mechanical Issues with Garbage Disposals
A burning or humming can also be caused by a loose flywheel and impeller. This can usually be adjusted by using an Allen wrench to re-tighten the disposal assembly, as accessed from below.
Caution! Before making any fixes, make sure that the disposal unit is disconnected from power.
If you have some foreign object blocking the way, then you need to first plunger the water to give you access to the top of the disposal. You can use your hand or tweezers to remove any blockage. You could also use a dowel to try spinning the blades, testing if they need to be tightened.
If you notice a leak from the bottom of the disposal under the sink, then that is a sign you will need to replace the whole unit. Most garbage disposals are only going to last about a decade (less if you allow it to rust without usage). But if the leak is just from the top sealant of the disposal, you can fix that with some putty.
If nothing seems to be working, then you can always call in the pros. Reichelt plumbers have been helping families and businesses across Northwest Indiana and Illinois for decades. Call (219) 322-4906 today to get the service you need.