Is Your Plumbing Ready for 2016?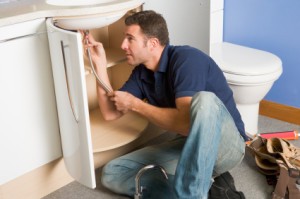 As a new year begins, you may be using the fresh start to get a handle on maintenance around your home. Plumbing should be on your "to-do", especially if you notice that your drains, toilets, or plumbing isn't functioning how it is supposed to. Reichelt Plumbing has a team of licensed plumbers with the experience, knowledge, and expertise to handle any plumbing issue that comes your way.
Perform a Visual Inspection
The first step in ensuring your plumbing is ready for 2016 is to do a visual inspection of the pipes you can see. Go through your home and glance below sinks, behind toilets, and around your shower. If you notice any of the following, you need to call a plumbing professional right away:
Bloated or discolored wood or walls
Mold or mildew
Leaks, puddles, or wet spots
Check Your Water Bill
A symptom that you have a leak where you can't see is to check your water bill. If you have a sudden increase in your monthly bill, you could have a leak. Gather the last few bills to compare. Make sure that your increase cannot be explained by increased use or a rate increase.
Call a Licensed Plumber
If you would like the peace of mind that you plumbing is ready for the upcoming year, call a professional plumber to perform normal maintenance. Reichelt Plumbing is happy to look at any fixture in your home, provide you with tips for plumbing efficiency, and repair any issues that are found. If you think you may need plumbing repair, we can also address any plumbing problem, big or small. We have extensive experience in both residential and commercial properties!
To get your plumbing ready for 2016, call the plumbing experts at Reichelt Plumbing. Call (219) 322-4906 today for more information.