Most Trusted Plumbing Services in Tinley Park, IL
Our Tinley Park Plumbers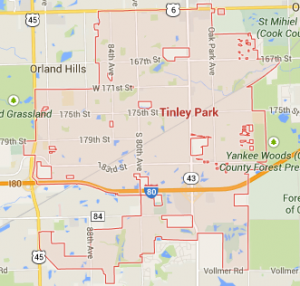 The Reichelt name is your most trusted local Illinois plumber, and we are here to help you and your family in any way that we can. Your satisfaction, safety, and comfort are important to us. You will not be disappointed with our plumbing services; we are the most hardworking, skilled and trustworthy local plumbers in the Northwest Indiana and South Cook County Illinois areas. Our company specializes in site utilities, new residential construction, new commercial construction as well as service to existing homes and businesses. We service all of Northwest Indiana as well as South Cook County in Illinois with emergency service available.
Service We Provide in Tinley Park, IL
Remodeling
Frozen Pipes
PEX Piping
About Tinley Park
Settlers began to arrive in Tinley Park in the 1820s. These settlers were mostly European immigrants coming from the Eastern United States. With the expansion of railroads in the 19th century the town began to multiply, which is why at its incorporation in 1892, it was named Tinley Park after the first railroad station agent. In the 20th century, Tinley Park became a great commercial area with a diamond factory, an electric utility plant, and a soda bottling facility. In more recent years, the city has become a rapidly growing suburban area, and over 11,000 housing units were built over less than 20 years. Currently, Tinley Park is working on projects to renovate its downtown historic district by restoring historic buildings as well as adding a park.
Commercial Plumbing Construction
At Reichelt, commercial plumbing plays a prominent role in the Northwest Indiana and South Cook County Illinois areas. As we continue to strengthen our distinguished reputation, our ultramodern, state-of-the-art equipment and methods prove to be among those leading in the plumbing industry. We guarantee the utmost quality with all of our work and offer fair, honest pricing on all commercial plumbing jobs. Do your commercial property a favor and align your name with ours; we are the most hardworking, skilled and trustworthy local plumbers in the Northwest Indiana and South Cook County Illinois areas.
Bathroom Sink Plumbing
When it comes to our bathroom sinks, it's crucial to keep up with maintenance – after all, our bathrooms are truly one of the most widely-used rooms in our homes!
If you're in need of a new bathroom sink, contact Reichelt Plumbing at your earliest convenience. Our sink repair & installation experts will help you efficiently replace or repair your sink, in no time flat.
At Reichelt, we're able to install virtually any type or style of sink – everything from ceramic or enamel, to concrete or copper. When it comes to bathroom sink installation, this requires in-depth knowledge and expertise. Contact us today to learn more about our professional plumbing services!
Tinley Park Illinois Plumbing Technicians
Reichelt Plumbing is a pioneer plumbing company that has been successfully established and serving the local community with excellence since 1986. Since day one, we have worked our hardest to ensure customer satisfaction and to fulfill the needs of our clients. Your satisfaction is what we strive for, and achieve. We guarantee the utmost quality with all of our work by offering fair, honest pricing on all residential plumbing jobs. We have the cutting edge, top-of-the-line equipment, experience, and expertise to fix your residential plumbing problems quickly and with minimal interruption to you or your family.
Water Heater Installation
The water heater is one of the most frequently used appliances in the home. We rely on hot water for many daily tasks: laundry, dish-washing, and bathing, to name a few. It is easy to take the luxury of hot water for granted until it is no longer available. Whether your water heater is in need of some TLC or you need a total replacement, our local Tinley Park plumbers are here to help. Reichelt specializes in water heater installation services as well as routine maintenance and repairs so you can continue reaping the rewards of hot water whenever and wherever you need it.
Emergency Plumbing
Plumbing emergencies happen to the best of us. It's important to count on the best team around to fix the issues fast! Reichelt Plumbing services the Tinley Park area with emergency plumbing services 24/7, so you can rest assured that your plumbing problems will be solved as quickly as possible no matter when emergency strikes. From burst pipes to backed up drains and everything in-between, you can count on your local emergency plumbing team at Reichelt Plumbing.
For more information about our plumbing company or to schedule service call  or contact us online. We serve the entire Tinley Park, IL 60448, 60477, 60487.