Plumbing Fixtures Make Great Holiday Gifts in Schererville & Crown Point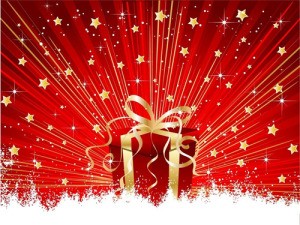 Holiday shopping can be agonizing when you don't know what to buy for someone. When shopping for a person who doesn't want another basket of meats and who already has enough ties, small kitchen appliances, and underpants, it's time to think outside the gift box. At Reichelt Plumbing, we've found that plumbing fixtures make great holiday gifts because they're extremely useful and are oftentimes an item that people really want but just aren't ready to splurge on themselves.
Schererville Plumbing Fixtures That Make Great Gifts
Garbage Disposals – Garbage disposers are particularly handy after big holiday meals, but also add convenience to dishwashing year round. A garbage disposal installation might not be a present that a person thinks to ask for, but it will make a great gift because it will get year-round use, make life easier, and you'll never find it covered in dust up in the attic!
Handicap Accessible Plumbing Fixtures – Many times elderly people are the hardest to shop for around the holidays because it's hard to find a gift that they can actually use. Plumbing fixtures like bathroom grab bars, elevated toilets, and handheld showers make using the bathroom easier and safer for people who have a hard time getting around, so why not skip the fruitcake this year and opt for something they'll really appreciate?
New Faucets – Many times people don't think to replace their grimy, drippy, old faucets. But if you buy them a shiny new faucet for the holidays, they'll see what they've been missing!
If you'd like to treat someone you know to a plumbing installation this holiday season, give Reichelt Plumbing a call today!